School in Common is a self—organised school initiated in 2017 by Alen Ksoll (Stockholm) and Rosa Paardenkooper (Utrecht). Combining ideas from critical pedagogy with the core values of commoning*, we set out to create an environment for discussing, learning and being in common, fostering collaboration, mutual recognition and support. Our Curriculum is realised through art, gatherings, workshops, walks, talks, collective cooking and publications.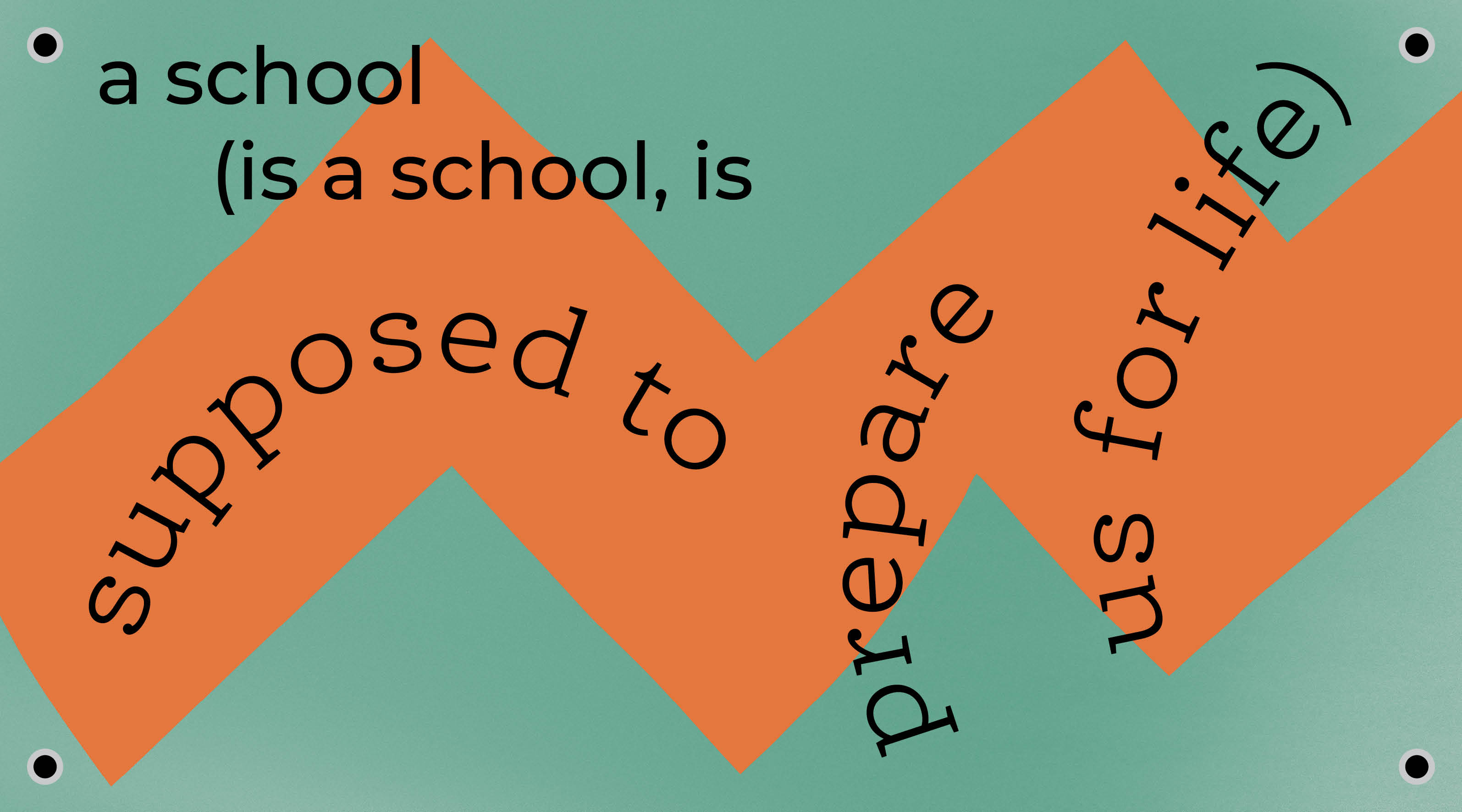 design: Louise Khadjeh-Nassiri & Johnny Chang
(*)We think of commoning as social relations that reflect solidarity, friendship and care—taking. It motivates us in shaping concrete alternatives - albeit small - to capitalist and patriarchal hegemony, in continuous dialogue with feminist, queer and de-colonial thought.



In the past we collaborated with:

Art+Feminism

,

Botkyrka Konsthall

,

c.off

,

Index

,

Maria Guggenbichler

,

Stockholm University

,

Wikipedia Foundation

,

Casco Art Institute

, etc.

School in Common is registered as a non-for-profit community in Sweden under organizational number:802518665. Currently supported by the Swedish Art Council and the City of Stockholm.
schoolincommon.nu version 2 — Always in Flux; Last updated: 16/1/2020 09:14; Typeface: Work Sans by Wei Huang. and Infinite by Sandrine Nugue.